Latest News & Events
Welcome to our News and Events area. Here you will find our Latest News along with links to our News Archives.
SF Examiner's Love Letters Column
March 18th, 2015
Mom's letters to my Grandmother found in the back of my parents master bedroom linen closet are the subject of Janet Gallin's (long-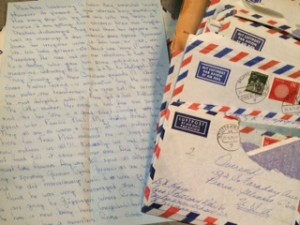 time talk show host of Love Letters Live) SF Love Letter Examiners column. A treasure-trove of family memories of our time spent in Stuttgart, Germany.