In January, Suzanne Brazil's heartwarming story about the positive influence her mother had on her life, was published in Chicken Soup for the Soul: Thanks to My Mom.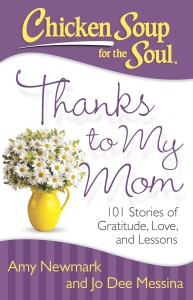 Suzanne and I met last September at New York Times best-selling author, Laura Munson's Haven Retreat in Montana. Since then we have read each other's stories from afar (Suzanne lives in a suburb outside of my beloved Chicago) giving each other feedback and encouragement.
Visit Suzanne's website where you can discover her writing and how she "rubs elbows" with accomplished writers.